Welcome to Cocoa Research Institute of Nigeria Website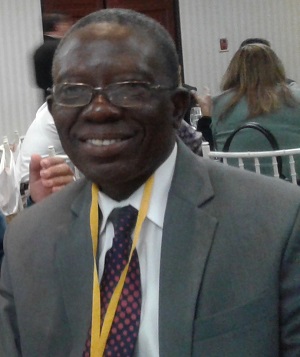 You are welcome to Cocoa Research Institute of Nigeria (CRIN) website. CRIN is a National Institute with research mandate on Cocoa, Kola, Coffee, Cashew and Tea. the Institute has six (6) substations located in the six geopolitical zones of Nigeria where  these crops are cultivated in abundance. Over the years, the Institute has recorded major breakthroughs in research work that enhanced the production and utilization of products and by-products of the mandate crops. Some of the research breakthroughs are available on this website. The list of researchers who are available for collaboration and their publications are listed in the website.
Please enjoy your self as you browse this website for information that you will find useful for your research.
Inquiries on any of the Institute  mandate crops should be directed to the following research scientists: Dr. Adedeji A.R. (Cocoa) - +2348055607861; Dr. Ibiremo O.S. (Cashew/Kola) - +2348075080598; Dr. Ipinmoroti R.R. (Coffee/Tea) - +2348078467448.
For further information, please send a mail to This email address is being protected from spambots. You need JavaScript enabled to view it. or contact  the  Director/Chief Executive through +2348033530961.
Natures Pharmacy
Next Generation of Cocoa Research: The Focus at Nigerian Symposium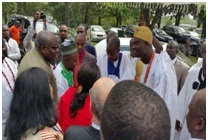 The Regional Symposium on the Next Generation of Cocoa Research was held from November 8 to 10, 2016 at the International Institute for Tropical Agriculture (IITA) in Ibadan, Nigeria. More than 110 scientists from across the world, cocoa traders and processing firms, chocolate manufacturers, NGOs in cocoa sustainability, and government representatives participated in the 3-day meeting. . 
Full Article
WCF-Convened Forum Sets Course for Regional Action Plan to Combat CSSV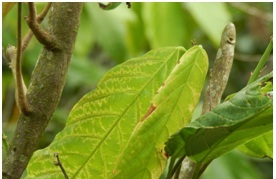 Immediately following the Abidjan Partnership Meeting, WCF convened a regional forum about the growing problem of cocoa swollen shoot virus (CSSV) in West Africa. The meeting attracted more than 30 research scientists, policymakers and industry representatives, including from ONCC (Cameroon); CCC and FIRCA (Côte d'Ivoire); CRIG (Ghana); CRIN (Nigeria); and CRAF (Togo). . Full Article